You may find this surprising – as I did many years ago – that you cannot sue a not-for-profit hospital in Massachusetts and some other states. In Massachusetts, if there is a medical adverse event, which is alleged to be due to a breach of the standard of care, plaintiffs may still sue the doctors and nurses involved in the case, but they cannot sue the hospital. In Massachusetts, if the alleged malpractice event occurs at a for-profit hospital such as in the Steward chain, then the hospital may be sued. In these scenarios, a lawyer may need a hospital liability expert witness to offer an opinion as to the conduct of the hospital.
This state-by-state law regarding the status of not-for-profit hospitals has large implications for expert witnesses. Most physician expert witnesses work on cases in their specialty – hospice (in my case), cardiology, infectious disease and the like. However, some experts with significant hospital and physician organization administration experience, may branch out and become a hospital liability expert witness in the states where these suits are allowed to proceed. I have reviewed many such cases as a hospital liability expert witness – both for the plaintiff and the defendant hospitals – in states including Pennsylvania, Nevada, Utah and New Mexico, to name a few.
In these cases where a hospital liability expert witness is retained, it is important to understand the issues at stake. Hospitals are held to an administrative standard of care. Under this standard, hospitals are expected to properly credential doctors and other health care professionals. Hospitals are expected to maintain adequate policies and procedures for a myriad of clinical and administrative situations that will arise in a hospital. Hospitals are expected to adequately train their new staff on the relevant policies and procedures, as well as provide any on-the-job training and orientation that may be required, such as for nurses working in the emergency department, the neonatal ICU (NICU) or on the obstetrics (OB) service. Hospitals are also expected to maintain adequate ongoing recredentialing of their health care providers. Hospitals are expected to maintain a safe environment for patients and staff, and maintain standard pharmacy, blood bank and radiology equipment for anticipated medical and surgical routine care and emergency care. Hospitals are expected to advertise their services to the public honestly and fairly.  All of the above are issues in which a hospital liability expert witness may be called to offer opinions.
In cases where doctors and the hospital are defendants, there is often overlap around which party takes responsibility for which actions and events. There are situations where attorneys only sue the physicians without suing the hospital, situations where attorneys sue the hospital and do not sue the physicians, and the most common situation in which the attorneys sue both the physicians and the hospital. In situations where the hospital is named, a hospital liability expert witness may be retained to offer an opinion on the hospital's conduct, policies & procedures and the effect of those on the outcome of the individual who was being treated.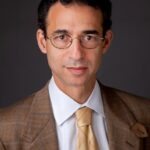 Richard A. Parker, MD is the Former Chief Medical Officer of the Beth Israel Deaconess Care Organization, a Harvard Medical School affiliated health system. He is Board certified in internal medicine. Dr. Parker is an award-winning clinician currently practicing hospice medicine who was on the Harvard faculty for many years.  He is a highly experienced expert witness in cases involving allegations of hospital negligence and medical malpractice.  Dr. Parker has reviewed over 800 cases and testified dozens of times. He may be reached at Mobile: (617) 510-3873 or raparkermd@gmail.com