The pilot was looking down, intensely monitoring the progress of the Aerial Lineman setting a power line marker ball. Winds were starting to pick up and they would have to work fast to finish the job before hitting wind limitations.  They were already behind the project timeline due to bad weather the week prior. This had to get done… 
"What was that?" the pilot said to himself. A quick scan of the gauges and then eyes back on the lineman.  Nothing seemed out of the ordinary on the instrument panel.  "Must have been the wind" the pilot told himself.  The lineman was almost complete with this marker ball.  "I'll check the bird out when I land back at the LZ."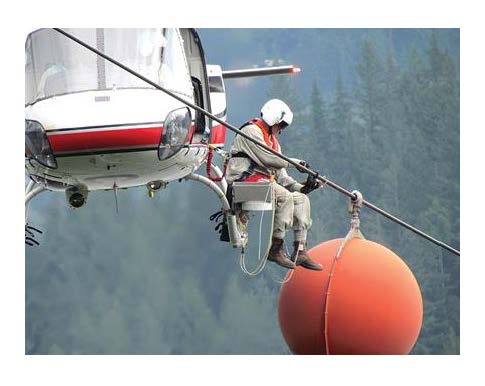 This scenario is not uncommon and could have continued with several different outcomes. What is the chance that when they land and do a quick check of the aircraft they find a problem?  Was there a quick fluctuation in the engine or transmission?  How about hydraulics?  Is there perceived pressure to get back to the job before they have to stop due to winds?  Will another quick preflight check find something physically wrong with the flight controls?  Will a ground turn duplicate what the pilot thinks he felt?  Maybe something will be found, maybe.  "I wish we had a way of looking at what happened" the mechanic says to the pilot as they close up the aircraft and prepare for the next flight.  As the pilot starts the helicopter up, there is a slight distraction in the back of his mind.  What do you think could happen next?
Utility helicopter operations are unique in nature requiring operations in the shaded areas of the Height-Velocity Diagram, or as some people call it the "Dead Man's Curve." These shaded areas represent a flight profile that would be very difficult, or even impossible, for a pilot to complete a successful autorotation (no engine power descent, main rotor driven by air moving up through rotor) during an emergency. Add on operations in very close proximation to powerlines, heavy external loads on long lines, and even humans on a platform attached to the helicopter or at the end of a long line and the deck is stacked against the pilot! Despite the challenges, these types of operations occur almost every day, and are conducted safely. If an accident does occur, a utility helicopter safety expert witness may be utilized to help the jury understand what happened and why it happened.
Proper safety procedures can and will prevent accidents from happening. Many operators have implemented Safety Management Systems (SMS), but don't really understand that the SMS is most effective with the collection, and review, of operational/mechanical data. Data is critical to getting the most out of the SMS and putting risk controls in place before an accident happens! Often when discussing utility accidents with people in the industry I hear "we think this happened." There should be systems in place to tell us what happened. More importantly these systems could tell us what is happening before an accident happens. This is where Flight Data Monitoring (FDM) comes into place. FDM is not a silver bullet for solving all safety issues but it is a safety enhancer combined with a robust SMS program. Flight data monitoring may also assist the helicopter safety expert witness who is providing opinions in the case.
Technological advances in flight data gathering equipment and software now present helicopter operators with the opportunity to add FDM systems to their fleet at a reasonable cost and with little installation down time. There are numerous options on what the operator can capture with the various available FDM systems, from fully integrated flight data to cockpit pictures. The more complex a FDM system is the more data becomes available. Software helps mine this data, but the operator must decide what data is important to their operations based on their ability to analyze the data, understand it, and at what cost. There are many options for FDM including the Appareo Vision 1000, Skyconnect Tracker, and the ISAT-200A from Skytrac to name a few. These devices price range from $400 to $10,000 or more depending on the aircraft type. Larger companies may have safety or QA departments that analyze this data, however, most utility helicopter companies don't have the dedicated staff to do so and these duties would fall on the one-man safety department, the Chief Pilot and/or the owner. No matter the size of the company, the data collected will provide important information making operations safer and more efficient.

Utility helicopter company owners, Chief Pilots, Directors of Maintenance and Safety Directors should be thrilled with the type of information they receive from their FDM system. As one of these company officers, would you like to know exactly what is happening in the field, what flight envelopes are being flown, how the pilots are performing, and is there a mechanical precursor that will lead to unscheduled maintenance or worse? As a pilot would you like to know exactly how the aircraft was performing during operations, if there was a better way of performing the mission, and like the scenario at the beginning of this article, what was that? If there was an accident, what really happened? Mechanical, environmental or human factors/pilot error? Are company policies appropriate for operations in the field and are they being followed? How can we do better?
The United States Helicopter Safety Team, International Helicopter Safety Team, the FAA and Helicopter Association International are a few of the organizations studying FDM in rotorcraft operations. FDM testimonials are available from those using the systems. There are companies representing the broad spectrum of rotorcraft operations that have volunteered to test FDM systems during their operations as part of the FAA's Rotorcraft Aviation Safety Information Analysis and Sharing (ASIAS) project. This project is designed to promote and increase flight safety through FDM utilization within the rotorcraft community.
According to the NTSB's database, there have been 8 Part 133 (rotorcraft external-load operations) accidents in the US during FY-18 with 5 fatalities. There was one Part 91 (small non-commercial aircraft operations) powerline patrol accident with 2 fatalities. While not all of them are specifically power line work, many of them are. The industry is not doing well in regard to accidents. The question is how many could have been avoided had FDM data been available and effectively used. A helicopter safety expert witness can assist in answering questions like those posed in this post.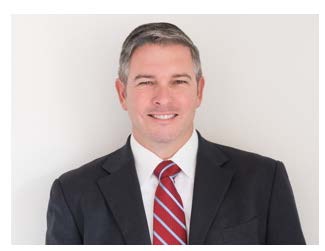 Dan Cerkan is a retired U.S. Marine Corps aviator and former Marine One Presidential Pilot. He holds a Master's Degree in Aeronautical Science (Safety Systems and Human Factors) from Embry-Riddle Aeronautical University and has been an Aviation Safety Officer for 21 years. Dan works closely with utility helicopter companies and power companies with regard to safety and operations. He is President of Balefire Safety Systems and is a certified IS-BAO and HAI Accreditation Program of Safety auditor. Dan can be reached at danc@balefiresafety.com or 760-846-0207.