Frequently in patent litigation, the outcome hinges on the quality and quantity of prior art. Research into prior art is valuable in District Court cases, those before the International Trade Commission (ITC), and at the Patent Trials and Appeals Board (PTAB).
Common sources of prior art for medical imaging and medical device patent experts
When faced with a case requiring the best-quality prior art research, what are the best practices for a litigator?
Many firms offer prior art searching services. In the medical device field, they typically perform keyword searches on sites such as IEEE Xplore, ScienceDirect and PubMed for academic literature, and The Lens, Google Patents, the European Patent Office and the World Intellectual Property Association for patents. More sophisticated services may augment keyword searching with natural language processing.
Experience as a medical device patent expert witness has shown that these sources are useful for a first evaluation of the landscape but reveal less than the whole prior art story. To achieve the best result for the client, the fullest picture is needed. Here are some other sources of prior art which have proven useful in medical device cases I was involved with:
International and abandoned patent applications
Issued patents, published applications, and even abandoned applications filed outside the English-speaking world can be crucial to prior art analyses. In a recent case I worked on, certain published applications held at the Japanese patent office which were never translated into English were important for invalidity contentions. These applications were abandoned during their prosecution, but the invention was still published. In the medical device field abandonment can happen for a variety of reasons, but the application is certainly a "printed publication" and can establish a date when a technique became known within the engineering community. Medical device development is frequently a lengthy process and a case may hinge on compiling a compelling narrative showing how the art developed over many years.
Insight into the development of the literature over time
Technical literature which does not appear in keyword searches is often valuable. What is needed is not automation of the search process, but rather an understanding of how the academic and patent literature has developed over the period relevant to the case. Often a paper from an adjacent area to that of the case can be used—but only if counsel has access to a broad view of the literature. This is a place where a medical imaging expert witness can add value.
Operator's manuals for medical devices
Materials beyond academic articles and patents often form an important part of an invalidity argument. Many medical devices are complex and require extensive documentation of their operation. Manuals produced for operators, technicians and service engineers can be instructive in litigation. These manuals provide information about what was understood at a given point in the past, as well as operational details.
Because third-party repair of medical equipment is so prevalent, a knowledgeable person can obtain operator's manuals and service manuals even for devices which are decades old. Equipment is re-sold into less developed markets as it becomes obsolete in its original market. Service companies around the globe create a continuing demand for this documentation. Wide availability of such manuals can qualify them as "printed publications" for litigation purposes.
Regulatory submissions
Regulatory filings to federal agencies are another example of publications which may not appear in automated searches. Companies seeking to market medical devices are often required to disclose important technical information to the FDA, much of which subsequently becomes publicly accessible. The reasoning is that the public has a right to inspect data used by FDA to arrive at a decision on premarket notification or approval.  These filings are often replete with details about products which the savvy attorney can use—if they know this information exists and where to look for it.
Compliance with Quality Standards
Statutory demands on medical device manufacturers extend beyond pre-market clearance. For example, Congress mandated image quality standards for mammography facilities. Manufacturers responded by publishing documents which describe to their customers how to comply with these requirements in the clinic. These publications often reveal further key information about the state of the art at the time relevant to a case.
Conclusion
An attorney looking for the best possible data to support an invalidity claim will want to find information from all available sources to build their case. An experienced medical device or medical imaging patent expert witness can efficiently locate prior art in all of the above areas.
About the author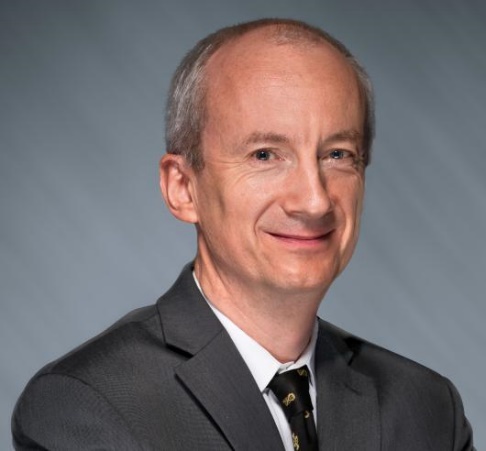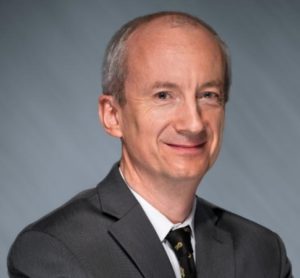 Dr. Chris Daft is an award winning, Oxford Educated scientist. He is an expert witness and consultant whose areas of expertise include machine learning, integrated circuits, MEMS and medical imaging. Dr. Daft has extensive Intellectual Property experience including patent development, analysis, licensing, strategy, and serving as an expert witness who has given testimony at deposition and trial.  He is a serial inventor who holds 22 U.S. Patents with more pending.  Dr. Daft holds a BA and MA in Physics from Oxford, and a Doctorate from Oxford in Materials Science.  The author may be contacted at:
chris.daft@riversonicsolutions.com
+1 (415) 800-3734 office  +1 (408) 806 7525 cell
River Sonic Solutions LLC 2443 Fillmore St #380-4039, San Francisco, CA 94115