By Gretchen Green, MD, MMS
What is a breast implant?
A breast implant is an implanted device used to augment existing breast tissue for cosmetic purposes or to reconstruct the breast after surgery such as mastectomy. Litigation from alleged harm due to breast implants is not new, but recently a new form of lymphoma thought to be associated with implants added to concerns over the safety of these devices, which have also included implant rupture and contracture.[i]
In 2018, silicone implant breast augmentation was the #1 performed plastic surgery for women in the United States, with 928,914 procedures performed.[ii] Implants range from round to oval to teardrop shape to best approximate the patient's natural shape and may contain silicone or saline. Both silicone and saline implants have an outer shell made from silicone. Some implants have a smooth surface, others have a textured surface thought to stabilize the implant and decrease scar tissue formation.
How are breast implants placed?
Implants are placed surgically either under the pectoralis major muscle (the "pec") (Figure 1) or on top of the muscle within the breast tissue (Figure 2). This is generally done under general anesthesia by a surgeon, either as an outpatient procedure or more likely before an overnight hospital stay if part of reconstruction for breast cancer surgery.
What are the common complications of breast implants?
Immediately after surgery, common risks are pain, infection, and surgery-related complications like blood clots. Over the long term, implant rupture may occur of either saline or silicone implants. Saline is reabsorbed by the body so the common result to the patient is cosmetic asymmetry and need for implant replacement. Silicone implant rupture is controversial and the long-term effects of silicone are unknown but have been the source of litigation where breast augmentation expert witnesses may be utilized. Contracture (scarring) may cause pain or change in appearance of the breast and is graded in severity by the clinical Baker scale from grade 1-4.[iii]
What are the potential risks of litigation regarding implant complications?
Breast implants have long been associated with litigation, primarily out of concern over the effects of silicone in the body. In 2006 the FDA lifted a ban on silicone implants for cosmetic use (silicone implants remained approved during that time for use after breast cancer surgery such as mastectomy).[iv]
Implants may need to be replaced due to rupture, pain, or cosmetic alteration and insurance generally does not cover that procedure.
Recently, a rare form of lymphoma called Breast Implant Associated-Anaplastic Large Cell Lymphoma (BIA-ALCL) was reported in a 2011 FDA Medical Device Report; since then, 457 cases have been confirmed, resulting in 9 patient deaths as of 2018 data.
How are implant complications diagnosed?
Physical exam can diagnose some implant complications such as contracture and saline implant deflation. Other complications may be diagnosed at mammography, ultrasound, and/or breast MRI. Pain, new fluid collection around an implant, and peri-implant masses seen at imaging have been reported as signs of possible implant-associated lymphoma, for which biopsy and special tissue testing may be indicated.[v]
A radiology expert witness interpreting breast imaging exams such as mammography, ultrasound, and MRI should be familiar with the appearance of different types of implants as well as complications such as implant rupture and lymphoma.
Conclusion
A breast implant/augmentation expert witness knowledgeable about the topic of imaging diagnosis of implant complications may be a valuable resource to attorneys encountering cases of alleged breast implant complications.
About the author: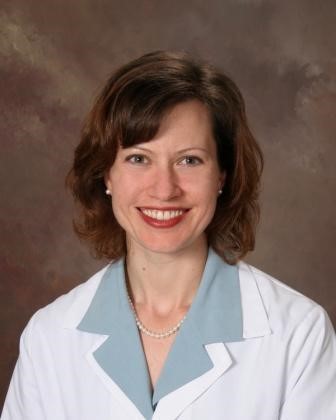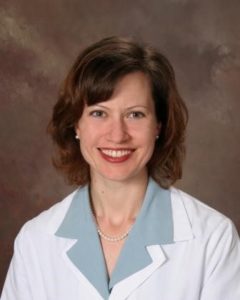 Gretchen Green, MD, MMS is a diagnostic radiologist in active clinical practice since 2006 and a breast implant expert witness. She completed a fellowship in women's imaging including high-risk obstetrical ultrasound at Harvard's Brigham and Women's Hospital and a diagnostic radiology residency at Yale. She earned an undergraduate Sc.B. degree in neuroscience, a masters in medical science degree in the history of medicine and pharmacology, and a medical degree with academic honors, all from Brown University.
Dr. Green has lectured nationally on diagnostic radiology topics including breast implants and co-authored two breast imaging textbooks with colleagues at Harvard's Brigham and Women's Hospital. She has been retained in multiple cases as an expert witness in obstetrical ultrasound, breast imaging, body imaging (CT, MRI, and ultrasound), and general radiology. Dr. Green has served as a clinical medical director of both mammography and ultrasound for a large private practice and a reviewer of breast imaging educational exhibits for publication in Radiographics, the educational journal for the Radiological Society of North America.
Contact Dr. Green at: 336 501 3151 (cell), drgreen@gretchengreemnd.com
References

[i] "Statement from FDA Principal Deputy Commissioner Amy Abernethy, M.D., Ph.D., and Jeff Shuren, M.D., J.D., director of the FDA's Center for Devices and Radiological Health on FDA's new efforts to protect women's health and help to ensure the safety of breast implants" dated 5/2/19, available at https://www.fda.gov/news-events/press-announcements/statement-fda-principal-deputy-commissioner-amy-abernethy-md-phd-and-jeff-shuren-md-jd-director-fdas (accessed 6/1/19)
[ii] Cosmetic (Aesthetic) Surgery National Data Bank Statistics, The American Society for Aesthetic Plastic Surgery, available at https://www.surgery.org/sites/default/files/ASAPS-Stats2018_0.pdf (accessed 6/1/19)
[iii] "Breast Implants" https://www.fda.gov/medical-devices/implants-and-prosthetics/breast-implants (accessed 6/1/19)
[iv] FDA Update on the Safety of Silicone Gel-Filled Breast Implants June 2011; available online https://www.fda.gov/media/80685/download), (accessed 6/1/19)
[v] "Medical Device Reports of Breast Implant-Associated Anaplastic Large Cell Lymphoma" available at https://www.fda.gov/medical-devices/breast-implants/medical-device-reports-breast-implant-associated-anaplastic-large-cell-lymphoma (accessed 6/1/19)