When a member of the military has been involved in an accident, understanding the impact of the injury on his or her future earnings can be important. A military compensation expert witness can help in determining this amount.
The men and women of today's armed forces are true professionals, and they are compensated accordingly.  In some cases, the measure of lost military wages and benefits over the course of that individual's life can be millions of dollars.  Attorneys representing service members with a loss claim, or those defending against them, may hire a military compensation expert witness to help them understand the modern military pay and benefits systems to accurately assess any loss.  Here are a few of the components of damages that a military compensation expert witness may need to consider:
Full time or part time?  The Department of Defense has approximately two million members in service at any given time.  Roughly half are on active duty, and the other half are members of the National Guard or reserve.  Each are compensated differently and have access to different benefits.  Many part time members of the U.S. military spend significant time in full time service over the course of their careers.
The Three Elements of Military Pay. Military compensation while an individual is serving is comprised primarily of three elements: Base Pay, a Basic Allowance for Housing, and a Basic Allowance for Subsistence.  Each of these elements are determined by the Congress and are published in charts available online from the Defense Finance and Accounting Service (dfas.mil).  Active duty members are paid twice a month, while members of the National Guard and reserve are paid episodically when they complete a period of duty.
Military Retired Pay. There are currently three retirement plans that apply to members of the U.S. military who accrue enough service to be eligible to retire.  Most members who joined the service before 2018 will be eligible to receive a monthly payment based on their time in service and the average monthly base pay of their highest 36 months.  Members who joined in 2018 or later will participate in a Blended Retirement System that includes both the defined benefits described above (though paid at a lower rate), as well as a defined contribution plan where the DOD matches some of the servicemember's retirement contributions to the Thrift Savings Plan.  Finally, members of the military who are injured in the line of duty may be awarded a disability retirement where payments are based on their high base pay, as well as their disability percentage.
Health Care. All members of the military are eligible to participate in some type of health care plan, even those in retirement.  As the cost of health care continues to skyrocket, this is a tremendously valuable benefit of their service.  Here are the basics:
a.  Tricare Prime. Available to members on active duty and their families.  There is no fee for this coverage.
b.  Tricare Reserve Select. Available to members of the Guard and Reserve and their families for a heavily subsidized monthly premium.
c.  Tricare Prime for Retirees. Available to retirees under age 65 for a very low annual premium.
d.  Tricare for Life. Available without charge to retirees over 65 as a secondary payer to Medicare.
How a Military Compensation Expert Witness Assesses Loss
Determining whether an injury has caused a loss of military pay or benefits is often tasked to a military compensation expert witness.  Sometimes the military member has already been separated (or retired) with a clear record that the injuries caused the separation.  Other times it is not as clear.
A military compensation expert witness may offer opinions on what the injured servicemember's career would have looked like but for the injury.  Did they intend to continue military service beyond their current contract?  Would the military have wanted this individual to reenlist?  Each of the United States military services employ some version of "up or out" personnel management systems requiring continued promotion for continued service.  Not every person who joins the military service has the opportunity or capacity to serve until retirement.  A military compensation expert witness can opine as to whether the individual had the kind of service that would have qualified them for promotion and retention in the armed forces.
Luckily, the military keeps a lot of records.  Though getting access to them can sometimes be a challenge, a servicemember's Official Military Personnel File can typically give a military compensation expert witness information to assess the quality of the individual's career.
Conclusion
In cases where a member of the military suffers a personal injury, a military compensation expert witness may be employed to assess and quantify an individual's loss of military pay and benefits.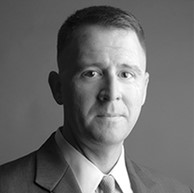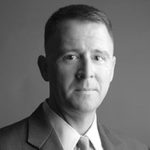 About Michael McCarthy
Mike is a founding Principal of Military Experts, LLC which has been providing expert witnesses in civil tort cases where a servicemember has been injured since 2010.  Military Experts' team includes retired Admirals and Generals from each of the military departments.
Mike is an expert on matters relating to military compensation, military careers and the military disability evaluation system. He has extensive expert witness experience assessing whether a service member has lost military earnings or benefits and, if so, quantifying that loss.
Mike has 25+ years' service in the Marine Corps and Marine Corps Reserve, mainly in infantry and counter terrorism. He was selected as a Congressional Fellow and assigned to serve as a military advisor to the Chairman of the House Permanent Select Committee on Intelligence. Mike is admitted to practice law in Ohio and the District of Columbia.  He is currently serving as Colonel in the United States Marine Corps Reserve and engaged in the private practice of law.
Mike can be reached at (614) 484-1960 or michael@themilitaryexperts.com