Copyright Protection and Remedies for Infringement
The Copyright Act affords protection for "original works of authorship fixed in any tangible medium of expression, now known or later developed, from which they can be perceived, reproduced, or otherwise communicated, either directly or with the aid of a machine or device."[1]  Works eligible for copyright protection include literature, musical compositions, plays and motion pictures, sound recordings, and architectural designs.[2]  Ideas, procedures, processes, systems, methods of operation, concepts, principles, and discoveries cannot be copyrighted even if they are included in the authored work.[3] The holder of a copyright has the exclusive right to disseminate, reproduce, perform, and license the authored work and to prepare derivative works.[4]  Any violation of these rights is referred to as "infringement" and subjects the violator to damages. If a court finds that a copyright has been infringed, three types of monetary damages are available to the holder: actual damages, infringer's profits, and statutory damages.[5]  In cases involving copyright infringement, a copyright damages expert witness is often retained by each party.
Actual Damages and Infringer's Profits
Under the Copyright Act, a copyright holder can obtain both "actual damages" and "infringer's profits" to the extent such profits are "attributable to the infringement" and are "not taken into account in computing the actual damages."[6]  Actual damages may include items such as lost profits or lost licensing fees due to the infringement and may require expert testimony in order to successfully establish their existence.
Depending on the facts of the case, it may be difficult to establish actual damages, in which case the copyright holder may wish to establish the infringer's profits instead.  An expert witness in copyright damages is typically called on to opine on both actual damages and infringer's profits.
Establishing Infringer's Profits
If the copyright holder makes a claim for infringer's profits, that holder "is required to present proof only of the infringer's gross revenue, and the infringer is required to prove his or her deductible expenses and the elements of profit attributable to factors other than the copyrighted work."[7]  Thus, the holder only needs to establish the infringer's gross revenue from all sources during the period during which the alleged infringement occurred and the alleged infringer is required to prove: 1) revenues included in those gross revenues are attributable to the sale of non-infringing items; and 2) expenses associated with the sale of allegedly infringing items.  There is a debate whether deductible expenses should include allocations of indirect expenses such as overhead in addition to costs that are directly associated with the sale of allegedly infringing items.[8]  A copyright damages expert witness is typically employed to work on these issues.
Statutory Damages
As an alternative to establishing actual damages and/or infringer's profits, a copyright holder may request statutory damages.  This election may be made at any time during the proceeding before a final judgment is rendered.[9]  Statutory damages are available for all infringements that relate to one work (including parts of a compilation and derivative works) for which one infringer is individually liable or for which two infringers are jointly and severally liable in an amount between $750 and $30,000 "as the court considers just."[10]  If the copyright holder successfully establishes that the infringement was willful, the court may increase the maximum award to no more than $150,000.[11] If the infringer successfully establishes that he or she did not believe and had no reason to believe that his or her actions constituted an infringement, the court may reduce the damages award to an amount not less than $200.[12]
Conclusion
A copyright damages expert witness is customarily retained to assist parties involved in copyright infringement cases by opining on actual damages and/or infringer's profits.
About the Author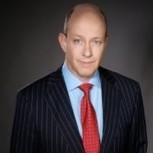 John N. Haut, JD, MBA, CPA is a highly experienced consulting expert (over 28 years, including over 20 years at Charles River Associates and Compass Lexecon working on high stakes matters) who has testifying experience in both state and Federal Court. He has expert witness experience in business valuation (both public and private companies), economic damages (including copyright, trademark, patent, and personal injury), securities litigation (both domestic and international), and shareholder appraisal actions. Mr. Haut is both a CPA and an attorney (UCLA Law School '93) and also holds an MBA. Mr. Haut can be contacted at (626) 665-7691 or jnhaut@gmail.com.
______________________________

[1] 17 U.S.C. § 102(a).
[2] Id.
[3] 17 U.S.C. § 102(b).
[4] 17 U.S.C. § 106.
[5] 17 U.S.C. § 504(a).
[6] 17 U.S.C. § 504(b).
[7] Id.
[8] For a more robust discussion of this issue, see Stephen E. Margolis, The Profits of Infringement: Richard Posner v. Learned Hand, 22 Berkeley Tech. L. J. 1521 (2007).
[9] The Copyright Act makes it clear that a copyright holder can ask for either actual damages and infringer's profits or statutory damages, but not both.  17 U.S.C. § 504(a), (c).
[10] 17 U.S.C. § 504(c).
[11] Id.
[12] Id.